"A defining moment during a struggle turned blessing."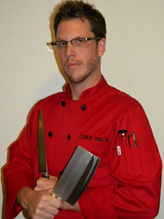 I'd like to take a few moments of your time to share some defining moments which became my biggest blessings and helped me become the man that I am today. I'll never forget the week "The Boys" took Manhattan! That's what our college crew at Florida International University (FIU) was called and we were standouts everywhere we went in the city-- to say the least! The weather in New York was crisp and the smell of coffee and food trucks setting up for the day barely quelled the pungent smells of the subway, surely not a scent that would settle my stomach. It was late November and locals were preparing for a festive season in the city and starting to adorn their shops with holiday decorations. I couldn't bring myself to enjoy the celebratory atmosphere and barely made it back to the conference we were attending at the Marriot Marquis that day. This was a sign of that the worst was yet to come.
Something was going on inside my body and my entire gastrointestinal tract felt as though it was being squeezed and causing intense pain. I spent many shifts at my hotel restaurant job and many classes at FIU that semester in and out of the bathroom, finding a place to lay down, and even hiding in my car while still trying to maintain my high-energy, fast-paced lifestyle. I couldn't concentrate on providing exceptional service for my customers. I couldn't focus or even stay in class. I was heavily involved in menu development but had to stop doing that since I couldn't physically bear to eat any of the food or even stand on my own feet at times. This broke my heart because I'm a total "foodie" both professionally and personally. I had to drop some classes because I couldn't keep up with the work. It was so frustrating not being able to live as the strong leader that I yearned to be. I was truly depressed.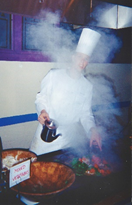 The pain ensued, and I was continuing to lose more weight. I lost 25% of my body weight, going from 215 pounds to 161 pounds in a matter of months and not one doctor could figure out what was happening to me. Happy Holiday season, right? I pulled myself together as best I could and reminded myself I had a major college project to finish and had to work that night, we were rolling out a new menu for which I did much of the creative work on. I kept praying and hoping the pain would subside. On December 18, 2005, I was in so much pain I knew a trip to the emergency room was necessary. For some reason my body decided that many foods I had eaten my entire life were no longer ok. It seemed like I was allergic to everything; how could I continue working in Food & Beverage if I couldn't provide feedback on the menu items or stand on my feet healthy enough to continue my high-level of service.
A year after that diagnosis, I met a trained Chinese healer who helped me determine what foods were healthy for my body and would not cause pain since the doctors were still unable to completely diagnose me. I started taking control of my health and my future, with things I could manage. It took us a year and a half of trial and error to add in all the foods and ingredients I eat today. After many conversations with my mentor and family, I knew I needed the flexibility to deal with my health issues and find a new career where my customer service, effective communication, and negotiation skills, taken from years in hospitality, would help me shine. That new career was Real Estate.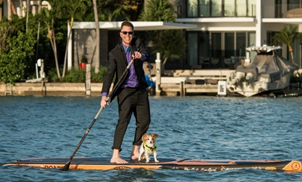 In 2012 I was diagnosed with Type II Diabetes. One of my dearest friends told me "Nick, it couldn't have happened to a better person". I will never forget that! She was right because my experience was an amazing education that I now pass on to others. That same week one of the most beautiful blessings in my life happened. I was compelled deep down inside to go to a specific Starbucks I'd rarely been to. Walking in, I met a woman named Joy, she was struggling personally by the look on her face, so I offered her a hug. I listened to why she was "just okay, but not really", and we both realized we were no longer alone or the only ones like us. I helped Joy, then many others followed. I reached out to some who were deeply depressed, shut themselves in, and even suicidal at times over what was happening to their bodies. I started sharing my knowledge and would do whatever I could for others. This deep understanding and ability to connect with others has fueled my passion for people and helped me tremendously in growing to be the person I am today.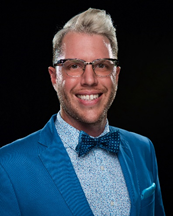 Everything to this point has led me to where I am today. Transacting real estate can be extremely stressful and emotional for both the buyer and seller. I found that I was able help people make decisions, manage investments, and chase their dreams. The lessons of my health issues further enhanced my compassionate nature and that compassion strengthened my ability to work well with my clients. The success I have had over the past 12 years is greatly attributed to the challenges I have faced and overcome. Early on I felt very betrayed by life and had days I literally wanted to give up. Ironically, I found a greater level of love and compassion for people facing challenges themselves. My perseverance and "never give up attitude" is something that has carried over into my real estate business. Today I am healthy, and my body and mind feel great. I have helped numerous people achieve their real estate dreams while building a business I am proud of. I am still a total "foodie" and have fun picking out menu items that suit my needs and that suit those around me.
Thank you for taking the time to read my story and learn a little bit more about why I chose to enter the real estate business to serve others. My business has been built on personal relationships and if you are interested in talking with me about your dreams or challenges I would be honored. I would love nothing more than to lend my knowledge and experience toward helping you with your real estate endeavors, but I don't expect your business simply because of our relationship—I only ask that you take the time to interview me and see if I might be the best agent for you. I truly hope you give me the opportunity to demonstrate my services and interview for the job.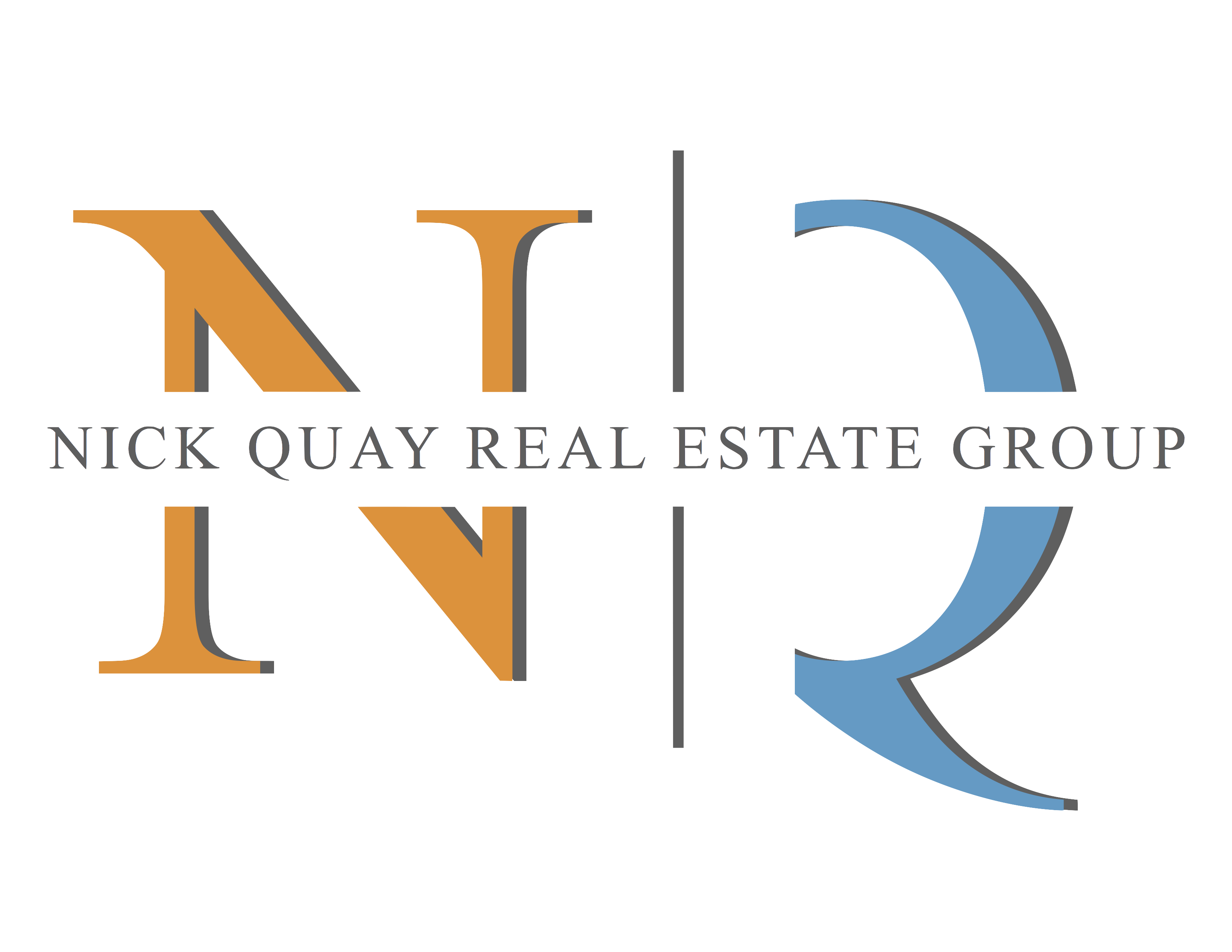 Sincerely,



Nicholas Quay, P.A.
Realtor®